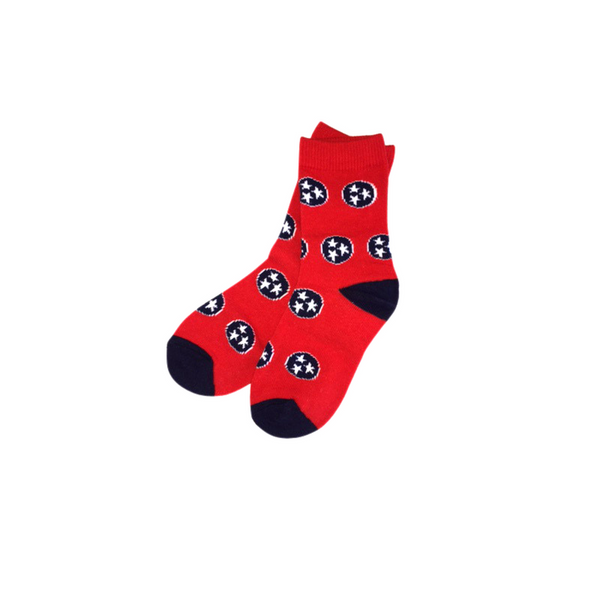 The Mini Old Hickory Tennessee Tristar Socks
Full disclosure:  I made these mini versions of The Old Hickory because I have two young ones and had to have them. These little socks are perfect for Sundays, Easter, or whenever you want your little one to rock some TN pride!  These socks use the iconic tristar from the state flag of the volunteer state.  These TN socks represent the great traditions of Tennessee. These Tennessee tristar socks are great for your children.
Made with 80% Cotton, 17% Nylon, and 3% Spandex
Color: Red & Navy
Fits: Most US Kids 3-6 Y
$2.50 Flat Shipping Rate.  Free Shipping for orders $30 or more.